I Spanien finns det gott om olika festivaler som firas på olika sätt. Den vanligaste festivalen är det som på spanska heter feria. En feria kan översättas till marknad, i den form att man har åkattraktioner, dansshower, mat, tält med musik och så vidare. Utöver att ha olika ferias under året så sker det även dessa former av festivaler:
Carnaval – Är en festival/karneval, dans och skoj på gator och torg
Verbena – En sådan här händelse inkluderar ofta en lantbruksshow, underhållning och en minimarknad för barnen.
Romeria – Detta är ett katolskt firande, som ofta omfattar en resa eller procession på flottar eller hästar.
Mercado – Kan översättas med marknad, som det finns många av i Spanien, året om.
En del av festivalerna och firanden sker varje år, på samma dag.
Festligheter i Marbella
Januari
Three King's Day – 6 januari, samma datum varje år. Detta är ett firande av de tre kungar som gav gåvor till det nyfödda Jesus-barnet. I Spanien är detta en av de mest viktiga dagar, som avslutar firandet av jul.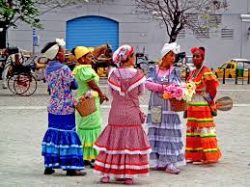 Februari
Marbella Carnival – Denna karneval sker i mitten/slutet av februari till mars, med en massa firande, karnevalståg och mycket mer.
Semana Blanca – En vecka med ledighet från skolan, för att kompensera för de lokala ferias som sker under sommarlovet.
Dia del Andalusia – 28 februari, samma datum varje år. Firas bara i regionen Andalusien.
Mars
Semana Santa – även känd som heliga veckan eller påsk.
April
Romeria Virgen de la Cabeza – Virgen de la Cabeza är ett helgon, som firas sista söndagen i april, varje år.
Maj
Fuengirola International Feria – En kulturell festival
Cruz de Mayo – 3 mak, samma datum varje år. En tradition att vandra upp till toppen av Cruz de Juanar.
La Virgina spring market – en marknad.
San Isidro Estepona – Estepona firar sitt helgon San Isidro Labrador, den 15 maj. Det är en hel vecka med firande, parader och aktiviteter.
Juni
Marbella Fair – Detta kallas även The Marbella Fair Feria de San Bernabe. Marknaden är i ära till San Barnabé.
Noche de San Juan – 23 juni, samma datum varje år. Är en festival till San Juans ära. Markerar början på sommaren.
Juli
Verbena Trapiche Norte
Estepona Feria
Velada el Mirador de la Torrecilla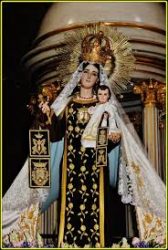 Havets jungfru Virgen del Carmen firas på flera platser runt om i Spanien:
Verbena Virgin del Carmen – 16 juli, samma datum varje år.
Fiesta del Carmen i Fuengirola
Virgen del Carmen i Marbella
Verbena Virgin del Carmen i San Pedro
Augusti
Verbena Nazarena
Velada del Cristo del Amor
Festival de la Copla de Carnacalero
Malaga Feria
Western Feria
Las Chapas Feria
September
Velada Plaza del Toros
Festival Luna Mora
Verbena Popular Hermandad del Nazareno
Romeria de San Miguel
Torremolinos Feria de San Miguel
Oktober
Feria el Angel
Romeria Virgin del Rosario – 7 oktober, samma datum varje år.
Verbena Miralflores
Fuengirola Romeria
San Pedro de Alcantara Feria
Halloween – 31 oktober, samma datum varje år.
November
Dia de Todos Santos – 1 november, samma datum varje år. En dag för att ära de döda.
Dia del Toston – 1 november, samma datum varje år.
Feast om San Martin – 11 november, samma datum varje år.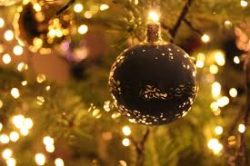 December
Constitution day – 6 december, samma datum varje år.
Feast of the immaculate conception
Verdiales Festivals
Dia de Los Inocentes
Jul – hela december månad.