Marbella har en mängd stränder och därmed även ett gäng med strandklubbar att besöka. Här bjuder vi på en lista med några av de allra bästa!
Nikki Beach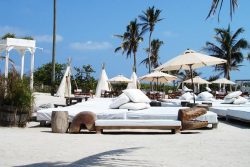 Nikki Beach ligger på en av Marbellas allra finaste sandstränder och här finns det bland annat en utomhusrestaurang samt att de även har en stor bassäng och solstolar. Strandklubben har en fantastisk planlösning samt en sofistikerad design. Här kan du bli behandlad som VIP om du vill. Strandklubben är öppen från slutet av april till september. De är bland annat kända för sina temafester så väl som att de har en av de bästa utsikterna över Medelhavet.
Under dagtid är det gratis inträde till denna strandklubb, men solsängarna kostar mellan €50 till €100. Det finns en globalt utformad meny, men priserna är ganska höga. Kvällstid, på det som kallas Nikki at night är det inträde samt dyra drinkar. Ibland är det specifik klädkod, beroende på dag och tid du besöker denna strandklubb.
La Cabane
Denna strandklubb var en av de allra första och än idag är det en av de mer eleganta strandklubbarna. De är placerade precis vid stranden och har en vacker utsikt över Medelhavet. De har öppet fredag, lördag och söndag under april, maj och oktober och öppet varje dag under sommarmånaderna.
Om du vill ha solsäng med parasoll så kostar det runt €35 per person, men då får du med både frukt och personlig service. Vill du ha VIP-paket, så kostar det €190 för två personer. Då ingår det en flaska champagne, frukt, handduk samt personlig service. När det gäller mat så har de en berömd buffé. Den kostar €88 per person, men innehåller över 60 fiskrätter, samt paella och andra risrätter. Klädkod finns och det är glamouröst och elegant.
Ocean Beach Club
Ocean Beach Club är en av Europas allra bästa strandklubbar. De har även ett av Marbellas allra bästa uteställen. Här finns bland annat en saltvattenbassäng, stora solsängar samt en vacker utsikt över Medelhavet. Denna klubb är främst känd för alla sina arrangemang, som bassängfester, champagnefester och mycket mer.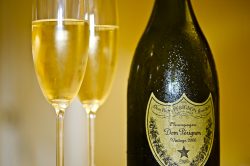 Säsongen startar i slutet av april och då med en berömd öppningsfest som heter White and Silver Opening Party. Det billigaste alternativet på denna strandklubb kostar €125 och då får du tillgång till solstolar, servering och ett par drinkar. Sedan varierar priserna beroende på säsong och vad det är för arrangemang. Champagnefesternas biljettpriser börjar på €110 per person. När det gäller mat, så har de en omfattande meny, med många goda, spanska rätter. Priserna är dock något höga, då till exempelvis en sandwich kostar från €24. Klädkod är uppklätt, med passande skor.
Övriga strandklubbar
Marbella har gott om strandklubbar och bra många fler än vi redan har beskrivit. Bland annat har de Amàre Beach, nära Gamla Stan i Marbella, La Sala By The Sea som finns i Puerto Banús och Funky Buddha Beach. Andra trevliga strandklubbar är Puro Beach och Beach Club Estrella Del Mar. Det är nästan ett måste att besöka en eller flera strandklubbar när du är här. Det är ett trevligt inslag på semestern.