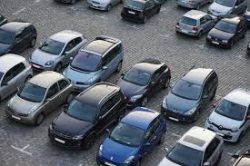 Bor man i Marbella och har bil, men har tänkt ta flyget till Sverige (eller till andra platser i världen) så vill man gärna ha en långtidsparkering. Flygplatsen ligger i Malaga, så det lämpligaste är att parkera i denna stad. Det finns flera företag som erbjuder parkering och även hämtar och lämnar din bil. Bland de företag som erbjuder dessa tjänster har du bland annat dessa;
Parkingmar
ScandPark
Parking San Isidro
Zenith
1 Parking
Alpha Parking
Parkingmar lämnar och hämtar dig på flygplatsen. De ligger belägna relativt nära flygplatsen.
ScandPark tar emot din bil på flygplatsen och lämnar den även där. De erbjuder både korttidsparkering och långtidsparkering. Deras parkering har övervakning dygnet runt och finns i ett inhägnat område.
Parking San Isidro erbjuder parkering inomhus med övervakning dygnet runt. Du lämnar bilen hos dem och så kör de dig sedan till flygplatsen med deras minibuss. De hämtar även upp dig när du kommer tillbaka.
Zenith ligger två minuter från flygplatsen och erbjuder parkering inomhus. Det är övervakning dygnet runt. Det går en gratis shuttle buss till och från flygplatsen.
1 Parking har flera olika parkeringsmöjligheter. Det är utomhus med övervakning, utomhus under tak med övervakning eller inomhus i ett stäng garage. De hämtar din bil och lämnar den till dig på flygplatsen.
Alpha Parking har både korttidsparkering och långtidsparkering. Du lämnar av din bil till dem på flygplatsen och hämtar den på samma ställe.
Utöver dessa så finns det flera till så väl som att det finns så kallade årskort att köpa, som gör att man kan parkera när man vill och för hur länge man vill.
Vanlig parkering i Marbella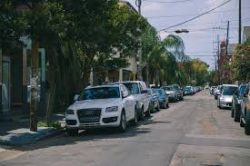 När det kommer till att parkera bilen i Marbella, så kallad allmän parkering så är det inte alltid det lättaste att hitta en parkeringsplats. Särskilt inte under sommaren. Staden i sig har inte så många parkeringsplatser och svårast att hitta en bra parkering på är i centrala Marbella och i Puerto Banús.  Inom Alameda-området finns det en del platser att parkera på och där hittar du bland annat Avenida del Mar car park, the Parquesol Car Park och the Plaza de la Victoria Car Park.
Det finns vissa gator du kan parkera på, men glöm inte att du behöver betala för det på vissa ställen. Parkeringsavgifterna är dessutom rätt så höga.
På Yelp så listas de bästa parkeringarna i Marbella och på den sidan kan du kika in om du vill hitta en specifik parkeringsplats.
Ett sätt att hitta parkeringar är att vandra runt och kika. Det kan vara lite enklare att se dem eller hitta dem på det viset. Svårare när man kör bil och måste ha koll på trafiken. Ta med dig en karta och markera ut de parkeringar du hittar.
Sedan är det även smart att kolla av med andra, som på Facebook med mera, vad de vet om olika ställen att parkera på.
Utöver det, så är det så att det tillkommer hela tiden nya parkeringar i Marbella. Det då kommunen är medveten om behovet. Detta kan man läsa om under nyheter.