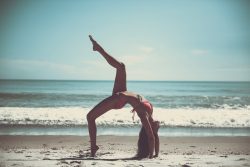 Oavsett om du är i Marbella på semester eller bor där, är det inte fel att underhålla en aktiv livsstil. I Marbella finns det flera sätt att träna på. Dels finns det ju så klart fina vandringsleder, samt att du kan springa på stranden. Du som vill ha lite mer organiserad träning kan välja att besöka ett gym eller gå på en gruppträning i någon form. Sedan finns det ju träning med eller utan andra.
Träna yoga
I Marbella finns det idag flera ställen som erbjuder yoga. Bland annat finns dessa:
Radiant Yoga Marbella
Urbanizacióm Los Naranjos de Marbella, Centro Comercial Nr. 1 & 2
+34 639 84 51 85
Yogashala Institute
Calle del Calvario, 1
+34 695 48 13 57
Yoga Therapy Marbella
Hacienda de Nagüeles II, Bl. 6, 2º-E
+34 630 76 46 72
Andalusian School of Yoga
Calle Sp Tolox, 5
+34 952 77 56 34
Samadhi yoga Marbella
Calle Bobadilla, 84
+34 619 68 12 69
EYWA
Avda. Julio Iglesias, Casa VX, Local 11, Calle Puerto Banús Casa J
+34 951 89 96 24
The Academy Centro de Ballet, Pilates y Yoga
guarderia la Casita, Calle Valentuñana 8 Edificio Capri 6 Local 7 Junto a
+34 672 42 88 23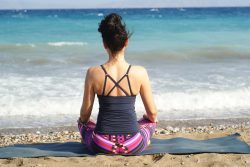 YOGAZONE
Edf Acqua, Local 4, Av. del Mediterráneo
+34 627 93 75 13
Centro de Yoga Iyengar de Marbella Este
Yogacenter Marbella
+34 951 21 44 43
Marbella Yoga
Calle 25, edf. IIWI-A5
+34 636 15 29 02
Yoga kan vara ett sätt att förena kropp och sinne. Det kan hjälpa dig att hitta lugn, varva ned och sträcka ut. Det finns studios för dig som är nybörjare så väl som för dig som vill ha mer avancerad form av yoga.
Träna crossfit
De flesta crossfitpass baseras på antingen tyngdlyftning (ryck och stöt), gymnastik (som pullups, chins eller träning i romerska ringar), övningar med egen kroppsvikt (burpees, armhävningar) eller kondition som rodd och löpning. Det finns flera ställen som har olika pass att delta i så väl som att du kan träna detta på egen hand om det är vad du föredrar.
Här kan du träna detta:
Crossfit Marbella
Marbella, Spanien
+34 666 44 73 11
CrossFit Elviria
Marbella, Málaga, Spanien
+34 663 02 57 24
Puro Crossfit
Marbella, Spanien
+34 616 89 36 64
Träna på gym och utegym
I Marbella finns det flera bra gym, med bra standard. Vilket gym som passar dig är upp till dig själv att avgöra. Det finns både stora och små gym att besöka. Här är några av de som finns:
Ultimate Performance Personal Trainers Marbella
San Pedro de Alcántara, Spanien
+34 951 51 66 24
M13 GYM
Centro Comercial Centro Plaza
Marbella, Puerto Banus, Spanien
+34 951 49 13 21
Impact Gym Marbella
Marbella, Spanien
+34 670 10 16 93
Athens Gym Marbella
Marbella, Spanien
+34 952 77 62 40
GYM PANATTA MARBELLA
Marbella, Spanien
+34 674 61 44 77
Det finns även flera utegym placerade på olika platser runt om i Marbella. En del av dem finns på de olika strandklubbarna till exempel. Det finns även en mängd andra kul områden med träning. Paddel är en sådan sak som kan finnas på de olika klubbarna till exempel. Tennisbanor finns det även att besöka och använda sig av.
Träningsläger Marbella
Du som vill åka på semester i Marbella och ha fullt fokus på träning, du kan välja att boka en träningsresa hit. Det finns flera resebolag i Sverige som anordnar detta, med olika typer av träning. Det finns även de som arrangerar resor med yoga och hälsosam livsstil. Det är bara att söka runt på nätet efter dessa olika resebolag och företag som har just detta.