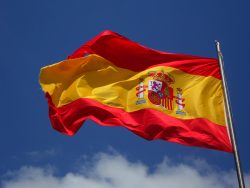 Om du tillbringar mycket tid i Marbella eller kanske tänker dig att flytta hit på heltid så är det inte fel att lära dig språket. Det finns flera olika sätt att gå tillväga på. Befinner du dig i Sverige så finns det flera kurser där att välja mellan. Det finns dels kurser via Komvux, som väl som via Medborgarskolan med mera. Sedan finns det även onlinekurser. Det går även att åka på språkkurs.
Lär dig spanska på plats
Om du befinner dig i Marbella eller på Costa del Sol och vill lära dig på plats så att säga, så har du några olika alternativ att välja mellan. Det kanske känns som det är svårare att lära sig spanska i vuxen ålder, men ger du dig bara själv chansen och tar ett av alternativen som finns så ska du se att det går utmärkt.
Lär dig spanska via The Language Center i Marbella
I Marbella finns The Language Center. Det är en privat språkskola, som är för alla nationaliteter. Här kan man gå flera olika kurser, inte bara i spanska. De erbjuder även engelska och franska så väl som tyska och ryska. Du som är intresserad av att lära dig spanska på denna skola kan besöka deras hemsida för att läsa mer om de olika nivåerna och så vidare. Kurserna kan även läsas olika snabbt.
Språkkurser på Costa del Sol
Det finns flera traditionella språkkurser hos flera olika företag längs med hela Costa del Sol. Dessa finns i varierande längder och nivåer. Många kommuner har egna kurser i spanska med, så hör dig för i den kommun du bor i.
Andra sätt att lära sig spanska på
Det finns idag flera olika sorters appar att ladda ner till telefonen för att lära sig ett språk. Det är ju ett sätt. Sedan finns det även möjligheter att anlita en privatlärare. Det finns till exempelvis pensionerade universitetslärare med flera andra som erbjuder just detta som en tjänst. Ett annat sätt att lära sig spanska är att engagera sig i aktiviteter där du umgås med spanjorer. Det gör mycket för språkinlärningen. Sedan är det ju flera spanjorer som gärna förbättrar sin engelska, så ni kan ha ett bra utbyte av varandra. Se även till att kolla på spansk tv, läsa spanska tidningar och så vidare.
Litet spanskt lexikon
Flera kan säkert några ord, många turister lägger gärna ordet cerveza på minnet, som är ordet för öl. Det är viktigt att vara artig i spanskan, så att lägga till por favor när du beställer eller ber om något är ett måste, så som "una cerveza, por favor". Detsamma gäller om du vill be om notan, då säger du "La cuenta, por favor".
| | |
| --- | --- |
| Svenska | Spanska |
| Tack | Gracias |
| Tack så mycket | Muchas Gracias |
| Ja | Si |
| Nej | No |
| Jag förstår inte | No entiendo |
| Ursäkta mig | Discúlpeme |
| Ursäkta (om du vill komma förbi någon) | Pérdon |
| Förlåt | Lo siento (om du går in i någon) |
| Varsågod | De nada |
| Spanska | Español |
| Engelska | Ingles |
| Svenska | Sueco |
| Jag kommer ifrån Sverige | Soy de Suecia |
| Notan, tack | La cuenta, por favor |
| En öl, tack | Una cerveza, por favor |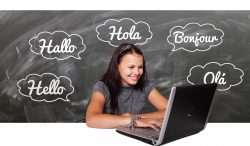 Hälsningsfraser
¡Hola!
Hej!
¡Buenos días!
God morgon!
¡Buenos días!
God dag!
¡Buenas tardes
buenas noches!
God kväll!
¡Buenas noches!
God natt! (m, f)
¡Adiós!
Hej då! (informell)
¡Hasta luego!
¡Hasta pronto!
På återseende! (formellt)
Viktigt ordförråd
| | | |
| --- | --- | --- |
| | sí | ja |
| | no | nej |
| | a lo mejor | kanske |
| | Ok, bien | OK |
| | ¡Gracias! | Tack! |
| | ¡De nada! | Ingen orsak! (m, f) |
| | Disculpe, … | Ursäkta, … |
| | Lo siento. | Förlåt / Jag är ledsen. (m, f) |
| | No tengo … | Jag har (ingen) … |
| | No tenemos … | Vi har (ingen) … |
| | No hay … | Det finns (ingen) … |
Presentera sig
| | | |
| --- | --- | --- |
| | Me llamo … | Jag heter … |
| | Soy … | Jag kommer … |
| | Tengo … años | Jag är … år gammal. |
| | (No) estoy casado. | Jag är (inte) gift. (m, f) |
| | (No) viajo solo. | Jag reser (inte) ensam. |
| | Viajo con … | Jag reser med … |
Samförstånd
| | | |
| --- | --- | --- |
| | No hablo español. | Jag pratar inte spanska. |
| | Esto no lo entiendo. | Det förstår jag inte. (m, f) |
| | ¿Habla usted …? | Pratar du … ? (m, f) |
| | ¿Habla aquí alguien … | Pratar någon här … ? |
| | inglés? | engelska |
| | francés? | franska |
| | Por favor, escríbalo. | Var snäll och skriv upp det. (m, f) |
| | Por favor, repítalo. | Kan du upprepa det, tack. (m, f) |
| | Un momento, por favor. | Ett ögonblick, tack. |