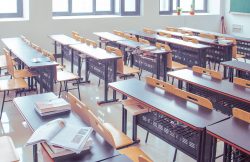 När det gäller studier i Marbella, så finns dels Svenska Skolan, samt att det även finns flera internationella skolor i Marbella. Bland annat så finns dessa: Aloha College, Swans, Laude, Atalaya, The British School, Les Roches. The American Collage och Marbella Design Academy. Det möjliggör studier från låg ålder upp till högskola och universitet.
Costa del Sol har flera olika spanska och internationella skolor med en hög standard. Den spanska statens utbildning är öppen för alla EU-medborgare och är fri från förskola till 18.
Internationella skolor är ett populärt val för de som bor på Costa del Sol och skolplan samt avgifter varierar från skola till skola.
Laude Colegio (College)
Laude Colegio ligger i San Pedro de Alcantara och grundades 2004 och erbjuder studier för elever mellan 3-18 år. Vid 3 års ålder erbjuds motsvarande förskoleklass i Sverige och vid 5 års ålder börjar man i årskurs 1 ("Primary School"). Undervisningen är baserad på "the English National Curriculum" för barn mellan denna ålder. Från 12 års ålder finns det även möjligheter att studera inom det spanska systemet. De elever som går här är från olika länder och det finns över 50 nationaliteter representerade här. Secondary School börjar från år 7 till 10. En annan sak att notera är att samtliga barn bär skoluniform.
Det finns flertalet skandinaviska familjer med sina barn på Laude. På Laude finns möjlighet, för barnen som inte har engelska som modersmål, att läsa "extra engelska" istället för kinesiska som de övriga barnen läser (redan från årskurs 1). Den extra engelskan betalar man extra terminsvis efter behov, utöver terminsavgiften, vilket man kommer överens tillsammans med lärarna. På andra engelska skolor förväntas barnen redan kunna Engelska, vilket kontrolleras genom intervju/intagningsprov (bland annat på Aloha College).
Vi har själva direkt erfarenhet av Laude och är mycket nöjda. Så nöjda att vi rekommenderar flera av våra vänner att sätta våra barn i skola här och ger dem en välkomstgåva.
Exempel på avgifter på Laude Colegio
Observera att det är tre terminer i engelska skolsystemet; höst, vår och sommar-termin. Kostnaden för barn i äldre årskurser ökar för varje år, ju äldre barnen blir. Priserna börjar på totalt 9644 EUR för år 1 upp till 17487 EUR i år 13. Kindergarten (halvtid) kostade 5346 EUR och heltid 7795 EUR under år 2018/2019.
Skolåret 2018-2019 var avgifterna på Laude enligt nedan för barn i Year 1 (från 5 år).
Enrolment Fee: 550 EUR
Deposit: 2000 EUR
Fall Term Fee 2018-19: 3933 EUR
Spring Term Fees 2018-19: 2951 EUR
Summer Term Fees 2018-19: 2951 EUR
Extra Induction English programme: 895 EUR per term
Observera att avgifterna ovan endast är angivna som exempel. När det kommer till aktuella avgifter så är det något man får reda på genom att kontakta deras antagningsenhet.

Ange oss som referens – Få välkomstgåva
Överväger ni att anmäla era barn till Laude, så tveka inte att höra av er till oss då vi kan erbjuda en välkomstgåva eftersom Laude jobbar med ett introduceringsprogram från befintliga kunder. Detta förutsatt att Laude då bekräftar att ni angett oss som referens. Denna gåva är alltså något vi ger till er efter att era barn är antagna och skolavgift betald, och inget som Laude ordnar.
– Har ni frågor om detta, kontakta oss här.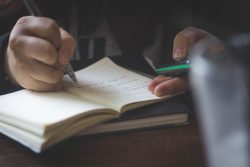 Aloha College
Aloha College grundades 1982 av sex lärare som investerade pengar på egen hand. Denna skola erbjuder studier från förskola upp till högskola. Det innebär elever mellan 3-18 år. Här går elever med olika nationaliteter, hela 57 olika. Utbildningen är baserad på den brittiska skolan, men det erbjuds även studier i det spanska språket och kulturen. Det finns ett ansökningsformulär på deras sida. Det är när detta fyllts i som man får reda på studieavgifterna.
Swans
Swans grundades 1971 och här erbjuds studier från förskola och upp till högskolestudier. Det går även att studera och ta en så kallad IB, som är en internationell examen. Det går att ansöka online till denna skola.
British International School of Marbella
British International School of Marbella öppnade upp 2010 och är en del av British Schools Foundation, BSF. De erbjuder studier från förskola upp till högskolestudier. Ansökning görs online via ett formulär. Antagning på denna skola är semi-selektiv. Studieavgifter får man reda på genom att kontakta skolan.
Internationella Skolor, adresser och hemsidor
Aloha College – 3-18 år
Urb. El Angel, Nueva Andalucía, 29660, Marbella Malaga
www.aloha-college.com
Benalmadena International College – 3-14 år
Calle Catamarán s/n, Nueva Torrequebrada, 29630 Benalmádena Costa
www.bic-benal.com/en
Calpe School – Flerspråkig: 3-9 år
C/. Los Eucaliptos 60, Urb. Linda Vista Baja, San Pedro de Alcántara
www.calpeschool.com
Mayfair Academy
Avenida Golandrina 16, Atalaya Park, 29680 Estepona Malaga
mayfair.academy
The British College
C/. Guadalmedina, Urb. Torremuelle, Benalmádena Costa
www.thebritishcollege.com
The English International College – 3-18 år
Urb Ricmar, Carretera Cadiz Málaga, 29600, Marbella
www.eicmarbella.org
Sotogrande International College
Apartado 15,11310 Sotogrande, San Roque, Cádiz
www.sis.ac
St. Anthony's College – 5-18 år
Camino de Coin km 5.25, Mijas-Costa Malaga
www.stanthonyscollege.com
Swans International Primary and Secondary School – 3-18 år
Capricho s/n, 29600 Marbella Malaga
www.swansschool.net
Sunland International School – 3-18 år
Ctra. Cártama Estacion-Pizarra s/n, 29580 Cártama Estacion Malaga
sunland.novaschool.es
Sunnyview – 3-18 år
C/. Teruel 32, Urb. Cerro del Toril, Torremolinos
www.sunnyviewschool.com